Gonçalo Rodrigues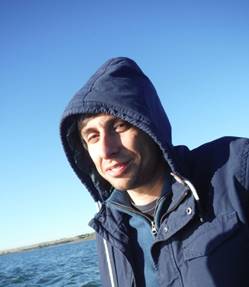 Institute of Earth Sciences – University of Évora Pole
Email: grodrigues@uevora.pt
M.Sc. in Energy and Environment Engineering, Faculty of Sciences, University of Lisbon, Portugal, 2014.
Ph.D. student, Earth and Space Sciences, School of Sciences and Technology, University of Évora, since 2017.
ICT research fellowship in the project "ALOP: ALentejo Observation and Prediction system", since 2016.
Research fellowship at IPMA, 2015-2016.
Scientific Interests:         
Meteorology, Satellite remote sensing; inland water quality.
Curriculum Vitae (online):